· Any Mom!
· Are you feeling stagnant, unfulfilled, or lost in motherhood?
· Do you simply want to spend 5 weeks of intentional time discovering more about yourself?
· THRIVE Mommy is for you!
What will I receive from this Group Coaching Program?
· 5 group facilitator-led coaching sessions with up to 12 moms
· THRIVE Mommy Self-Love box (includes THRIVE Guided Journal, Pen, Eye cover, Fuzzy socks, Handmade lavender soap)
· THRIVE Mommy Shirt
· Access to group chat
What results should I expect?
· Leave the program with deeper understanding of your identity
· A plan to implement changes necessary for your desired life
· Tools to help you continue your fulfilled life journey
· Connection to a full network of moms with the THRIVE Mommy mindset
· A rhythm of spending intentional time in the presence of God
Take your free "Lost in Motherhood" symptom quiz today!
It's Your Time to
THRIVE

Mommy!
The next 5 weeks could change your life as you take the journey to "Discover Your Identity in Motherhood." Sign up for the THRIVE Mommy group coaching program. Now booking for cohorts 1 & 2. Click the "Secure your Spot" button below to check out the dates or be placed on the waiting list for future cohorts.
Investment in yourself is $225
The THRIVE Mommy program is designed that each week builds on the one before, and will ultimately assist you in
"Discovering your Identity in Motherhood."
What Impact will you have on your children and them on you?
Signs that I'm Losing myself in Motherhood
Gearing up for the journey
A La' Carte THRIVE Mommy Items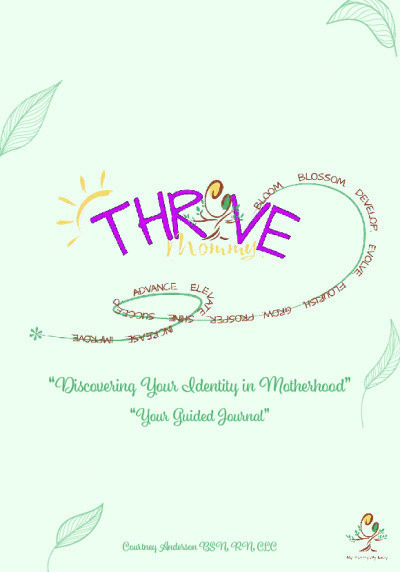 THRIVE Mommy E-Journal
$5.00
Printed THRIVE Mommy Journal (Size A5)
$15.00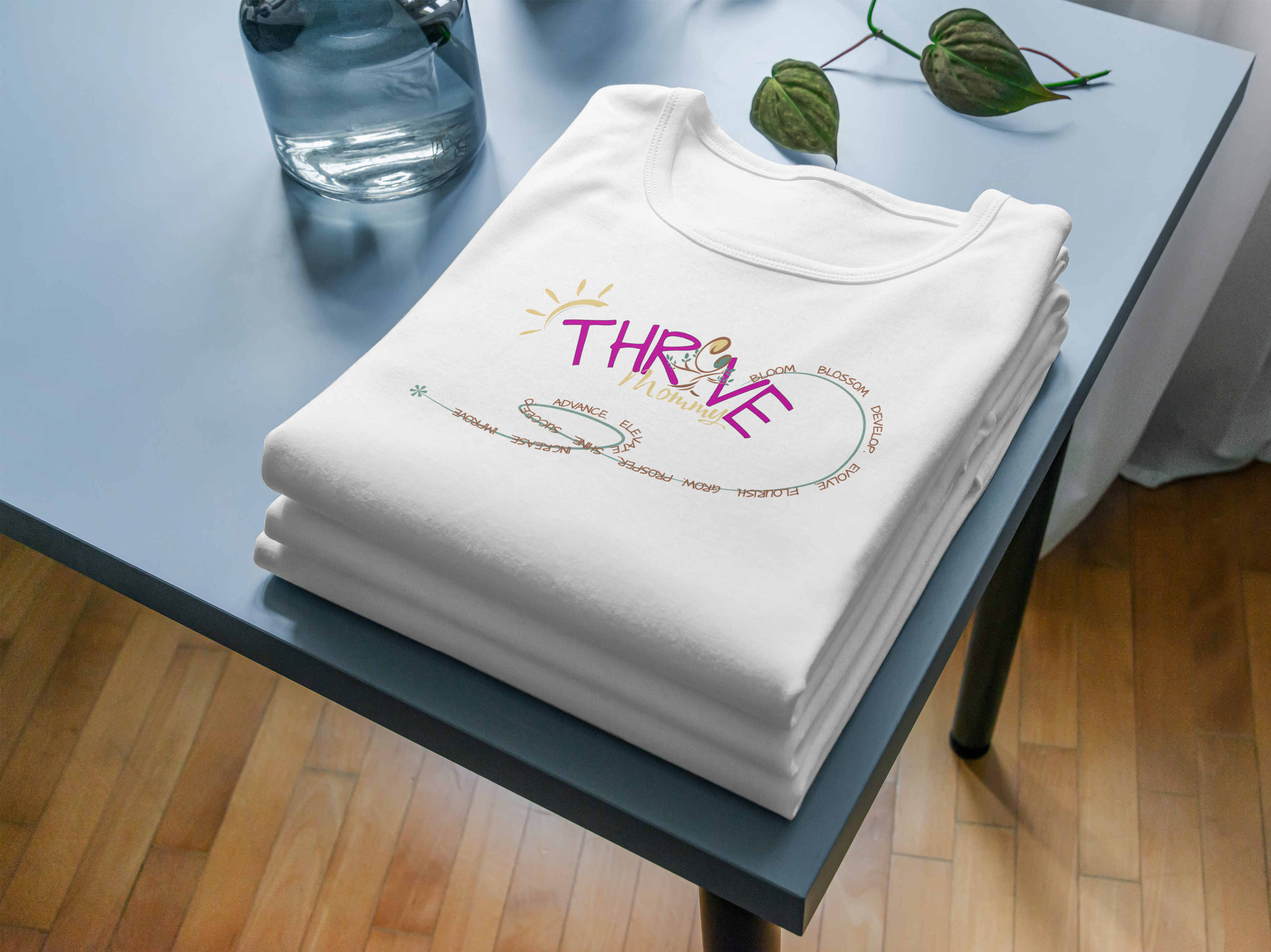 THRIVE Mommy Shirt
Price: $25.00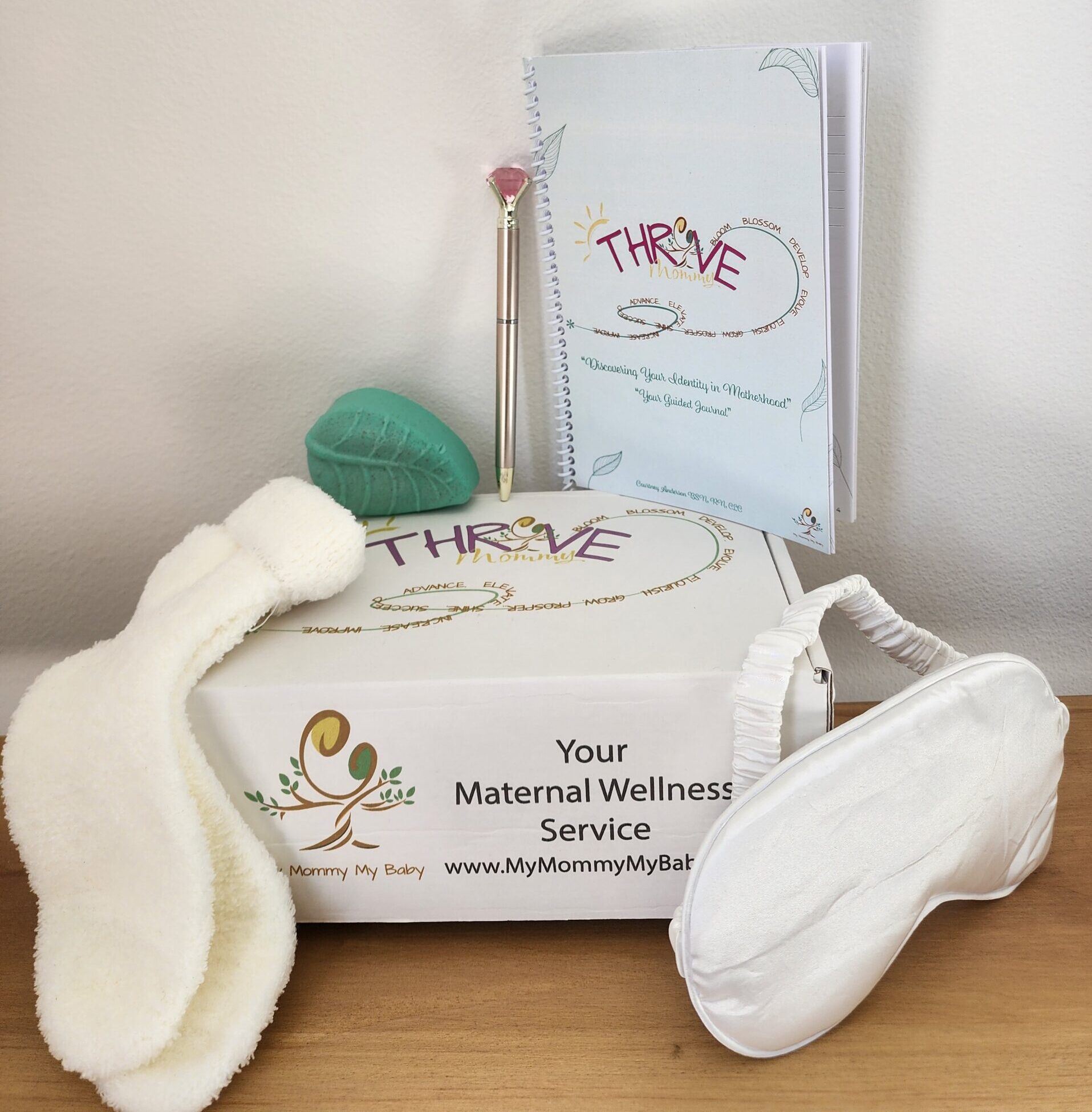 THRIVE Mommy Self-Love Box
Price: $40.00